Mecasem offers you its on-site or laboratory calibration services under COFRAC accreditation throughout France. We deliver them in many fields such as dimensions, time frequency, pressure, torque, temperature, high and low-voltage electricity, weighing, force, thermostatic chambers, force machines, etc.
Find the list of available sites and scopes on www.cofrac.fr
ISO 9001-certified specialist in 3D inspection of parts of all sizes, Mecasem carries out all your three-dimensional measurements to validate or appraise your products. We also provide technical support for your projects: programming, measurement protocols, etc.
OUR SERVICES:
2D and 3D dimensional measurements
Surface measurements by CAD comparison
Profile outlines by scanning
Production inspection with statistical analyses
Surface condition measurement
On-site service
OUR RESOURCES:
Contact measurements
Tesa Xcel (Capacity 900 x 1,200 x 900 mm) – Precision: 5+L/200 µm
Mitutoyo EuroC9106 (Capacity 900 x 100 x 600 mm) – Precision: 3.9+4L/1,000 µm
Mitutoyo Crysta-Apex S 9168 with scanning head (Capacity 900 x 1,600 x 800 mm) – Precision: 1.7+4L/1,000 µm
Faro arm (span 2.5 m) – Precision: 50 µm
Optical measurements
Smartscope OGP (Capacity 400 x 400 x 250 mm) – Precision: 4+8L/1,000 µm
SOFTWARE:
Mecasem's technicians ensure your measuring instruments are calibrated and managed throughout the year. We work in our laboratories or on site, throughout France and worldwide. Here is a list of some of the instruments we can calibrate.
Vernier calipers
Comparator
Decametre
Micrometre
Depth gauge
Measuring column
Marble
Profile projector
Displacement sensor
Measurement bench
Standard blocks
Rings & plug gauge
Rulers
Stopwatch
Comparative stopwatch
Frequency counter
Frequency meter
Frequency multimeter
Tachometer
Pressure gauge
Pressure sensor
Pressure calibrator
Oven
Thermometer
Fluidimeter
Pyrometer
Thermo-Hygrometer
Durometer
Dynamometer
Extensometer
Hardness standard
Tensile strength/compression testing machine
Hardness testing machine
Impact bending testing machine
High and low-voltage electricity
Multimeter
Verification of Absence of Voltage
Ammeter clamp
Voltmeter
Ammeter
Stabilised power supply
Wattmeter
Megohmmeter
Milliohmmeter
RLC bridge
Resistance
Shunt
Decade box
Generator
Oscilloscope
Torque meter
Torque wrench
Anemometer
Magnetic resonance imaging bench
Welding unit
pH meter
Conductivity meter
Mecasem employs its equipment and the expertise of its teams to carry out the following inspections: 2D, 3D, surface condition, roughness.
Our Besançon laboratory is fully equipped to carry out your inspections quickly and/or to develop specific programmes for your three-dimensional machines.
And it also verifies, calibrates and overhauls your 3D machines.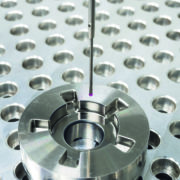 Vente et maintenance d'instruments de mesures
Similarly, Mecasem maintains and sells measuring instruments, as well as supplying metrology equipment.
Contact us for more information
Optimise management of all your instruments requiring metrology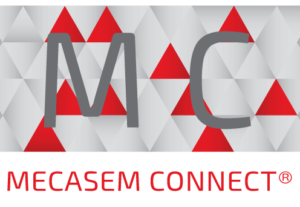 Mecasem Connect®
Use the secure Mecasem CONNECT application to manage verifications and calibrations of your measuring instruments easily. And manages your life files by centralising all the information on a database accessible online. In particular, our tool will improve the responsiveness of teams by facilitating procedures and optimising processes. All your employees have access to the tool, which is designed for routine use.
Connect your measuring instruments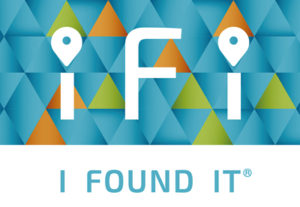 I FOUND IT®
Tired of looking for your instruments? The IFI (I FOUND IT) application allows you to manage all the information about your measuring instruments: life files, calibrations, real-time users, location, storage condition.
OUR LITTLE EXTRAS THAT MAKE THE DIFFERENCE

A 2,500 m2 site located in Besançon and 6 sites near you.

Vehicles equipped for working on-site.

Navette MECASEM pour vos instruments de mesure et pièces pour essais
Tour 1 : Strasbourg – Mulhouse – Allemagne – Belfort – Montbéliard – Besançon
Tour 2 : Marnaz – Grenoble – Lyon – Le Creusot – Besançon
Tour 3 : Marnaz – Vallée de l'Arve – Annecy – Marnaz
Tour 4 : Besançon – Saint-Louis – Mulhouse – Besançon
Tour 5 : Zone Lyon